Although practiced for many years, the transferal of fat from one part of the body to another has become considerably refined in recent times.
This is achieved by harvesting relatively small volumes of fat from an appropriate part of the body, often the abdomen, using a 'microliposuction' technique. This tissue is then treated to obtain pure fat cells alone before being placed into areas of the body requiring structural volume augmentation. This is done by injecting the fat along micro tunnels in a layered manner thereby allowing the fat cells to be nourished by a good surrounding blood supply in order for it to remain alive.
This technique can be used in many areas of the body, but lends itself particularly well to the face. It can be used alone in specific areas such as the cheeks, lips and lower eyelids or in conjunction with other facial procedures such as face lift.
As with all procedures, there are downsides. These include swelling and bruising. Also, it is impossible to exactly predict the volume of fat that will survive. On occasion, further 'touch up' grafts may be required.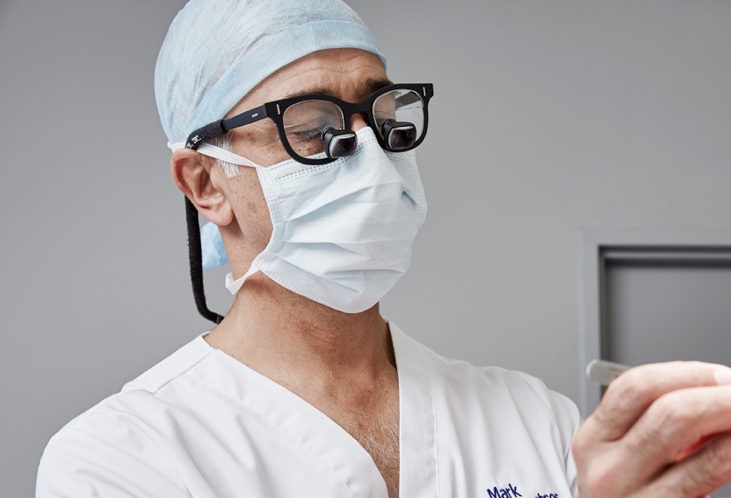 Our philosophy is to treat all patients as we would be expected to be treated ourselves.
A/Prof. Mark Gianoutsos
Our philosophy