The upper third of the face contributes largely to its youthful appearance and the brow, in turn contributes significantly to this.
Ptosis, or droop, of the brow lends a tired or harsh look, as well as contributing to apparent skin excess in the upper eyelids. Elevation, or repositioning, of the brow can be achieved in a number of ways. These range from a more traditional open brow lift, wherein a long incision within or in front of the hairline is used to elevate the brow; to an endoscopic (keyhole) approach, or a more limited 'lateral brow lift', where a short incision in the temporal hairline is used. The procedure can also be used to combat frown lines.
It can be done as a day stay procedure or may be combined with other surgery such as blepharoplasty or face lift.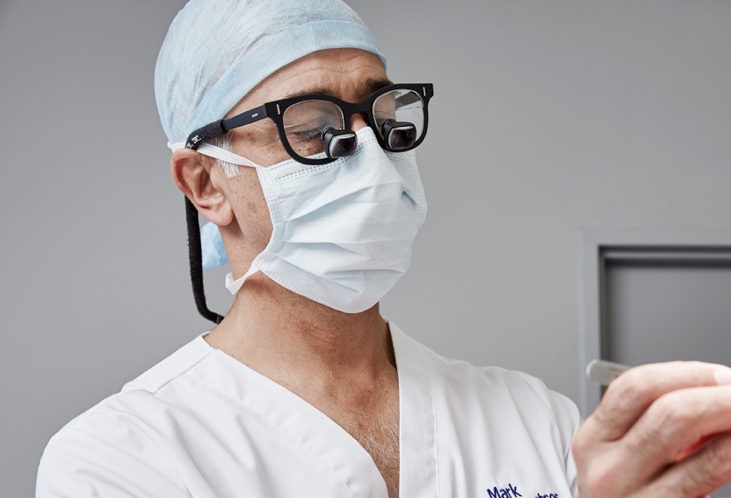 Our philosophy is to treat all patients as we would be expected to be treated ourselves.
A/Prof. Mark Gianoutsos
Our philosophy