Upper Arm Lift / Brachioplasty

Brachioplasty is a procedure aimed at addressing the excess of tissues in the upper arm, most evident when the patient has the arms held out at right angles from the sides, so called 'tuck shop' arms.
On occasion this can be dealt with surgically through liposuction alone. This relies upon good skin elasticity. Where the problem is somewhat more marked, an axillary (under arm) incision is added to the liposuction to achieve some tightening of the skin.
More often the excess is beyond the scope of these techniques and a combination of liposuction ad an incision from under the arm along the inner aspect of the upper arm to near the elbow is used. This is disguised when the arm is by the side but is otherwise visible depending upon the type of clothing worn.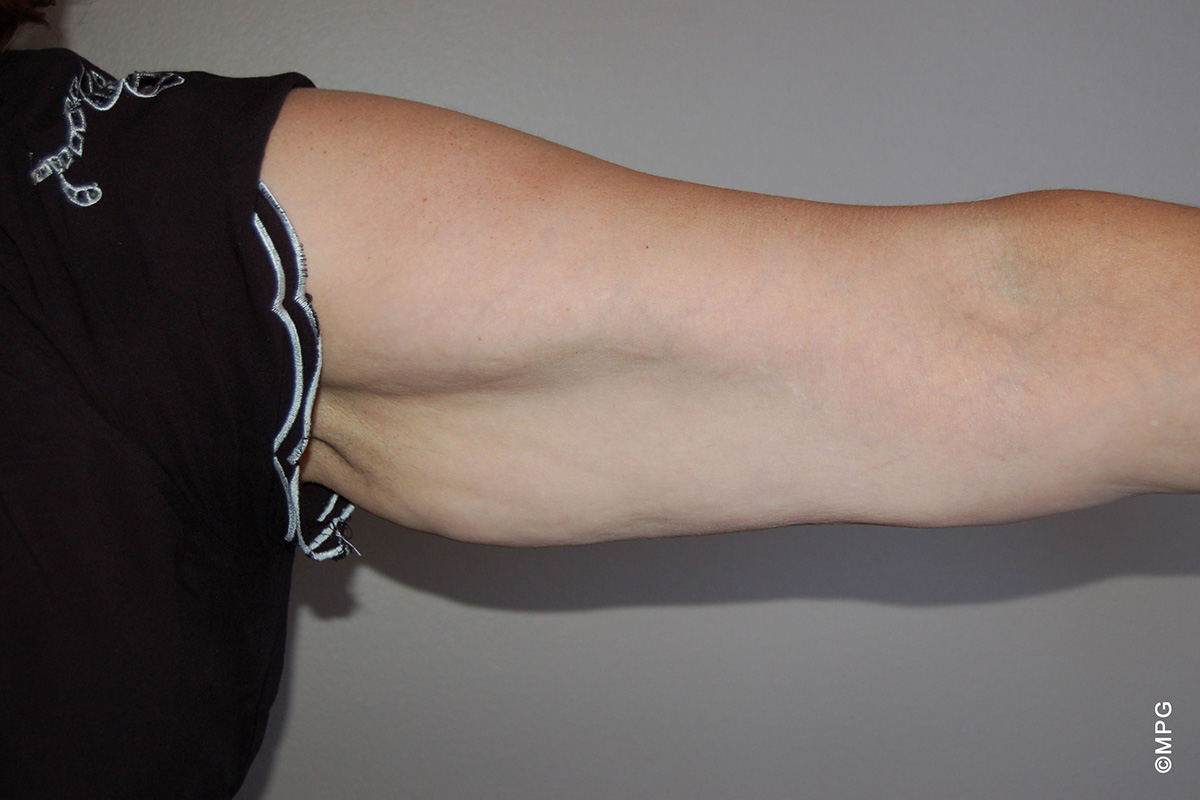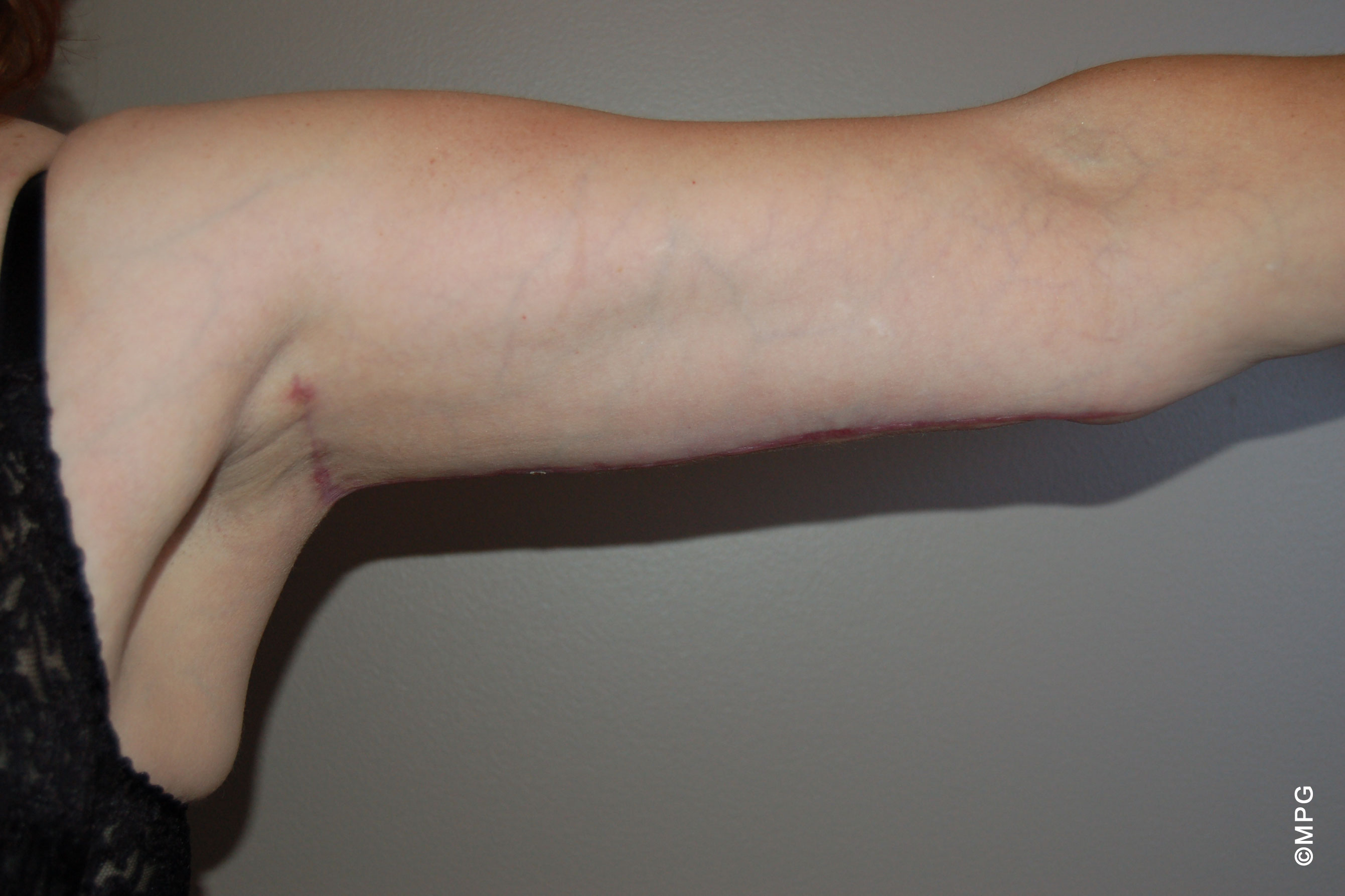 Our philosophy is to treat all patients as we would be expected to be treated ourselves.
A/Prof. Mark Gianoutsos
Our philosophy