Chin surgery / Genioplasty

The balance of ones face is determined by the relative size and projection of each of its parts, the upper forehead, the middle nose and upper jaw and the lower third, the lower jaw and chin. Each has a relation and effect on the others.
Where the chin is less prominent than is ideal, the rest of the face is thrown out of balance to a degree. The nose appears more prominent as does the forehead to a lesser extent. Even where the chin itself may not be recognised by a patient as 'weak', they may comment upon the poor definition of the jaw line, the loss of the angle between the jaw and the neck, or upon the prominence of the nose. Genioplasty involves an alteration of the shape and/or position of the chin. In experienced hands it is a procedure that is less problematic in the long term than chin implants, although these too have their place.
The procedure is performed using an incision on the inside of the mouth and the bony chin is repositioned and held with small screws. It can be done as a day stay procedure or may be combined with other surgery such as blepharoplasty or face lift.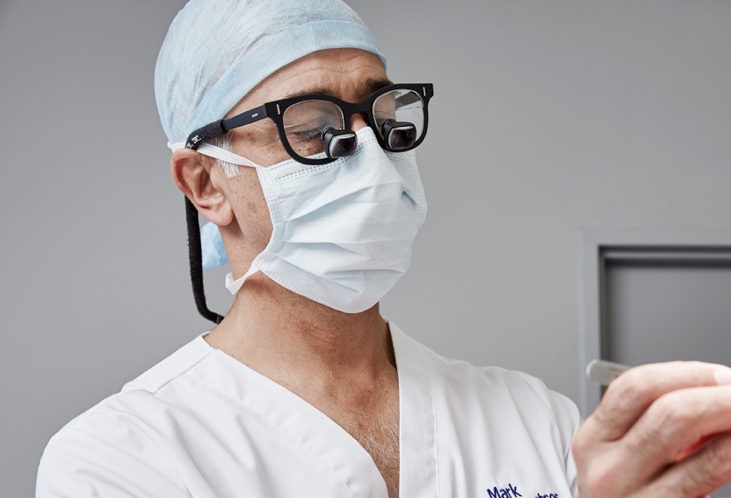 Our philosophy is to treat all patients as we would be expected to be treated ourselves.
A/Prof. Mark Gianoutsos
Our philosophy